Short Class Period
Learning how to skate!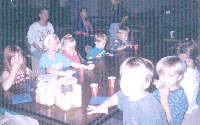 Cookie and Juice Break and then
back out to skate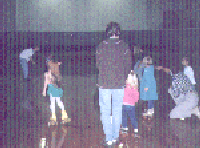 Hokey Pokey Time. Everyone makes a circle and do the Hokey Pokey. Fun for all !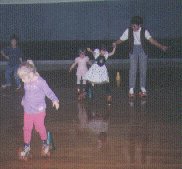 Learning how to skate is fun!
Limbo is fun-As the bar gets lower and lower the skaters keep trying. Everyone gets into this game.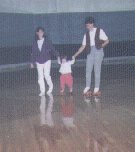 Grandma, Mom and Tot
skating together!